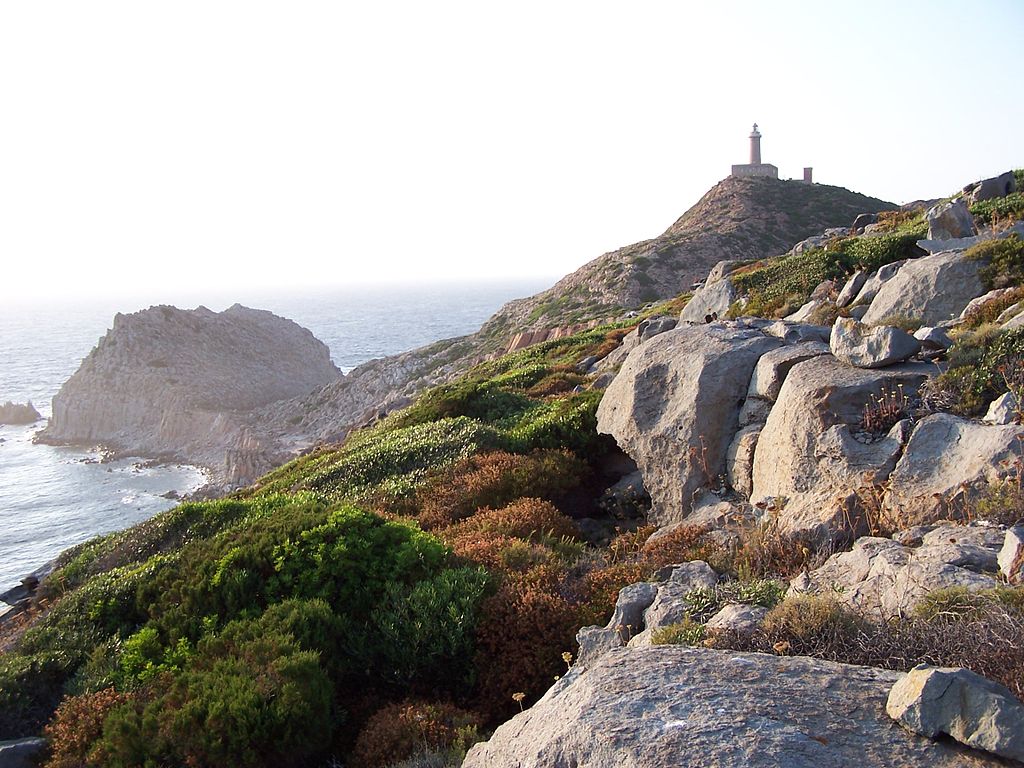 San Pietro Island is an island approximately 7 kilometres (4 miles) off the South western Coast of Sardinia, Italy, facing the Sulcis peninsula. With 51 square kilometres (19.7 sq mi) it is the sixth largest island of Italy by area. The approximately 6,000 inhabitants are mostly concentrated in the fishing town of Carloforte, the only comune in the island. It is included in the province of South Sardinia. It is named after Saint Peter.
The island is connected by regular ferry service to Portovesme and Calasetta.
The island has been known since ancient times. The Phoenicians called it Enosim or Inosim, while for the Greek it was Hieracon Nesos and for the Romans Accipitrum Insula (Sparrowhawk Island). The latter derived from the presence of the small Eleonora's falcon, which is still present on the island. San Pietro is home today to remains from the Phoenician, Roman and Sardinian civilizations.
According to a legend, the island is so named because St. Peter visited the island in 46 AD.
In the 18th century the then-uninhabited San Pietro was colonized by people of Ligurian language and ethnicity, coming from the Republic of Genoa's colony at Tabarka after it had been taken over by the Bey of Tunisia. Today most of the population has retained a variant of Genoese dialect, called Tabarchino, which is also spoken in the northern part of the next Sant'Antioco island, in Calasetta, of same origin.